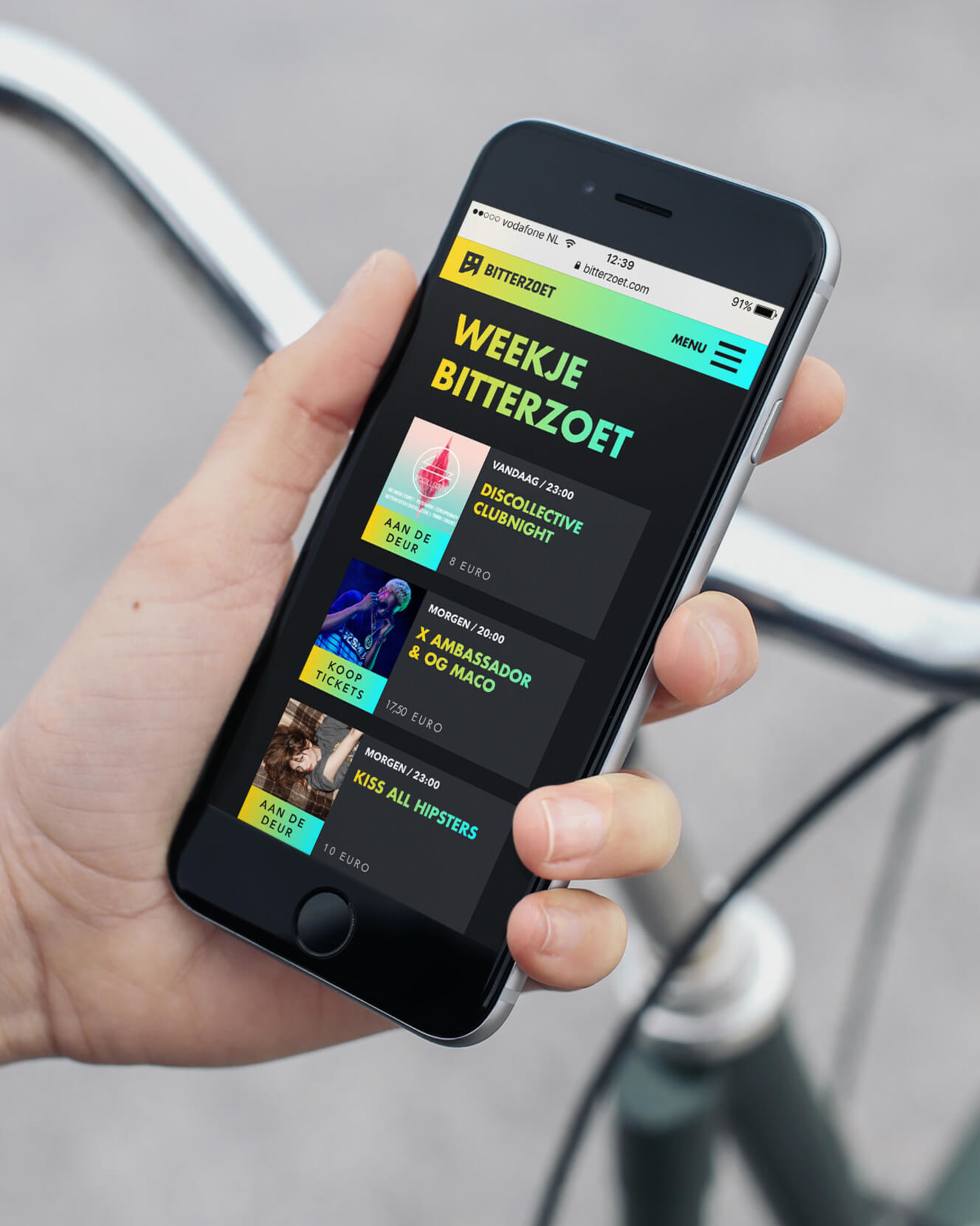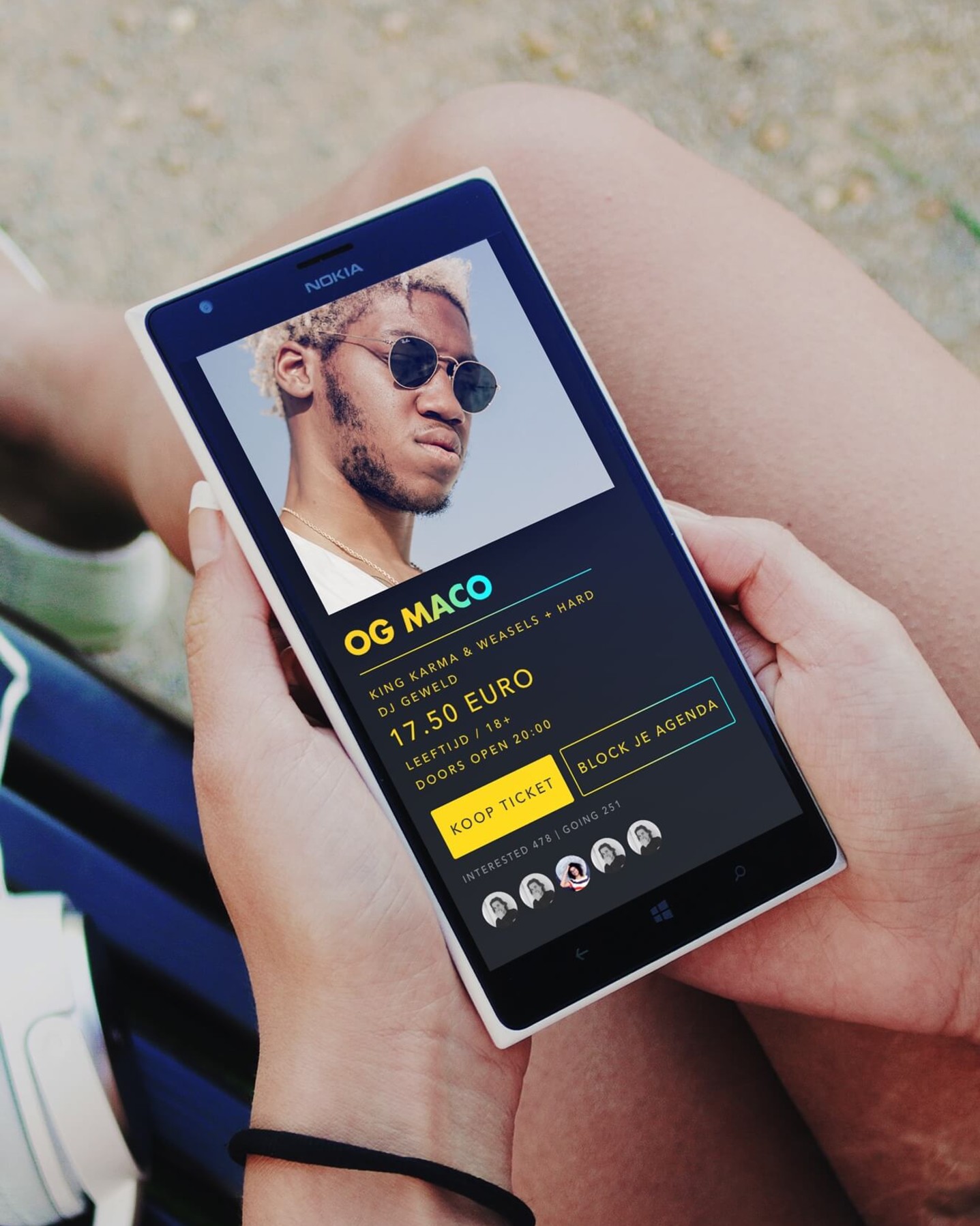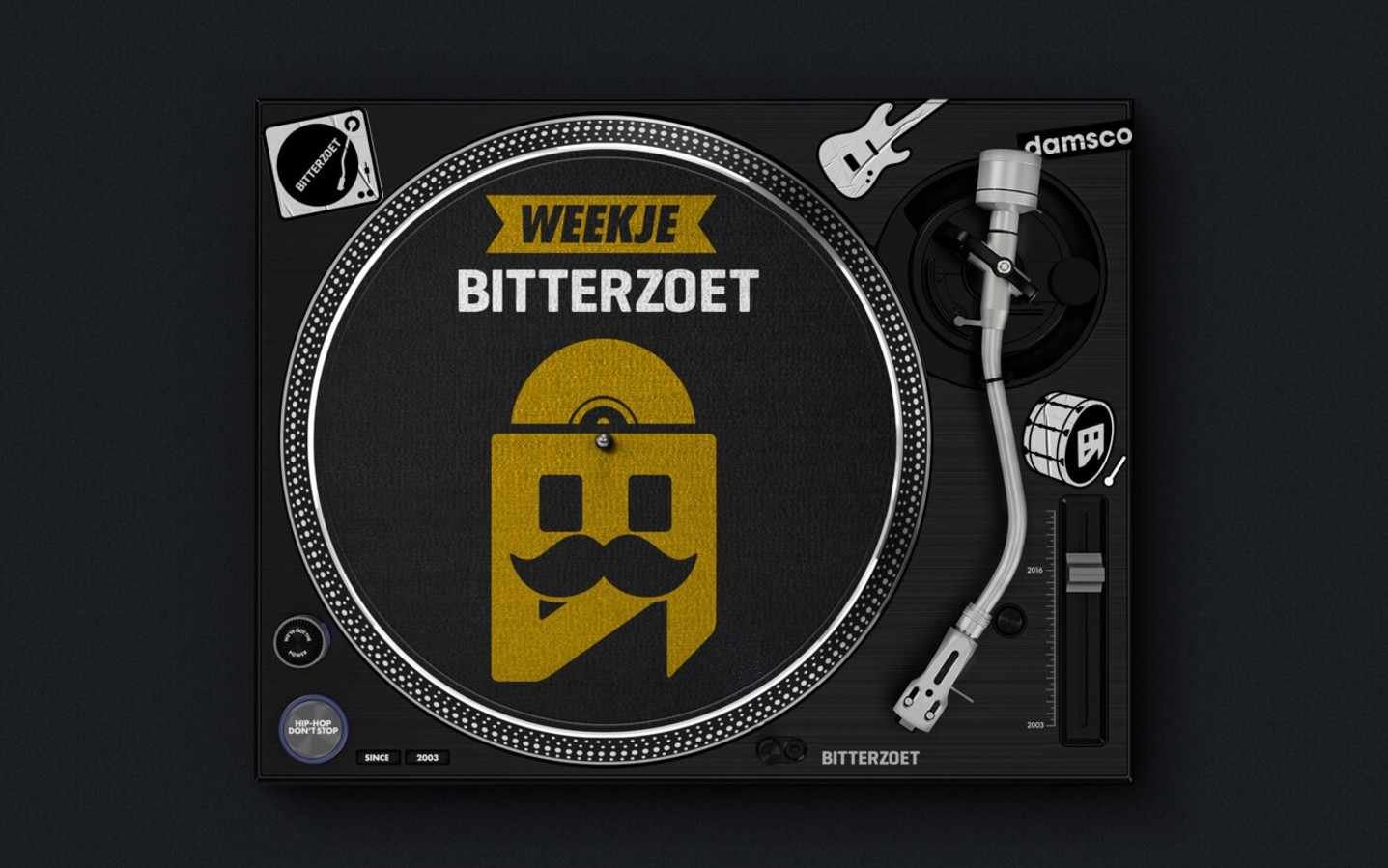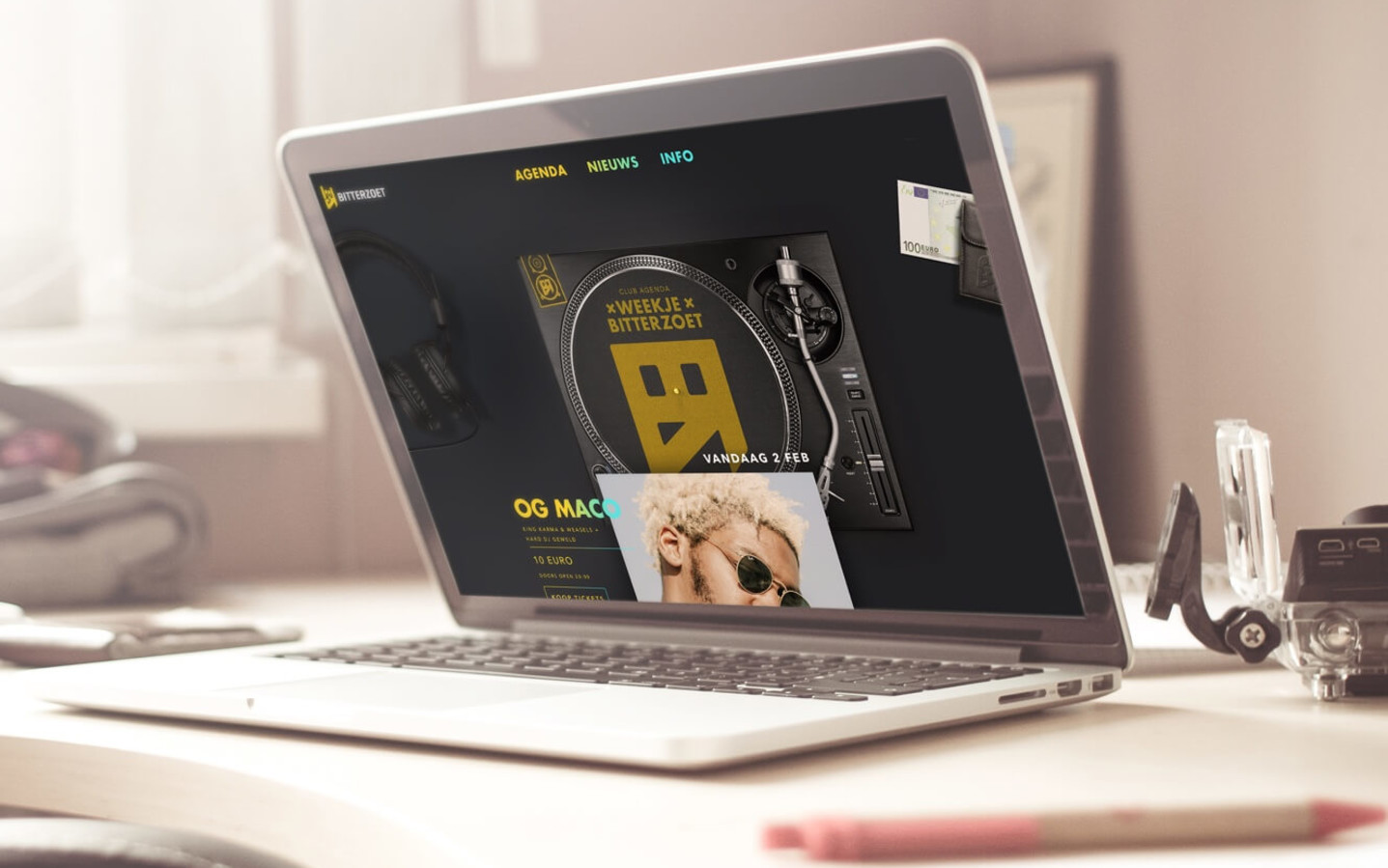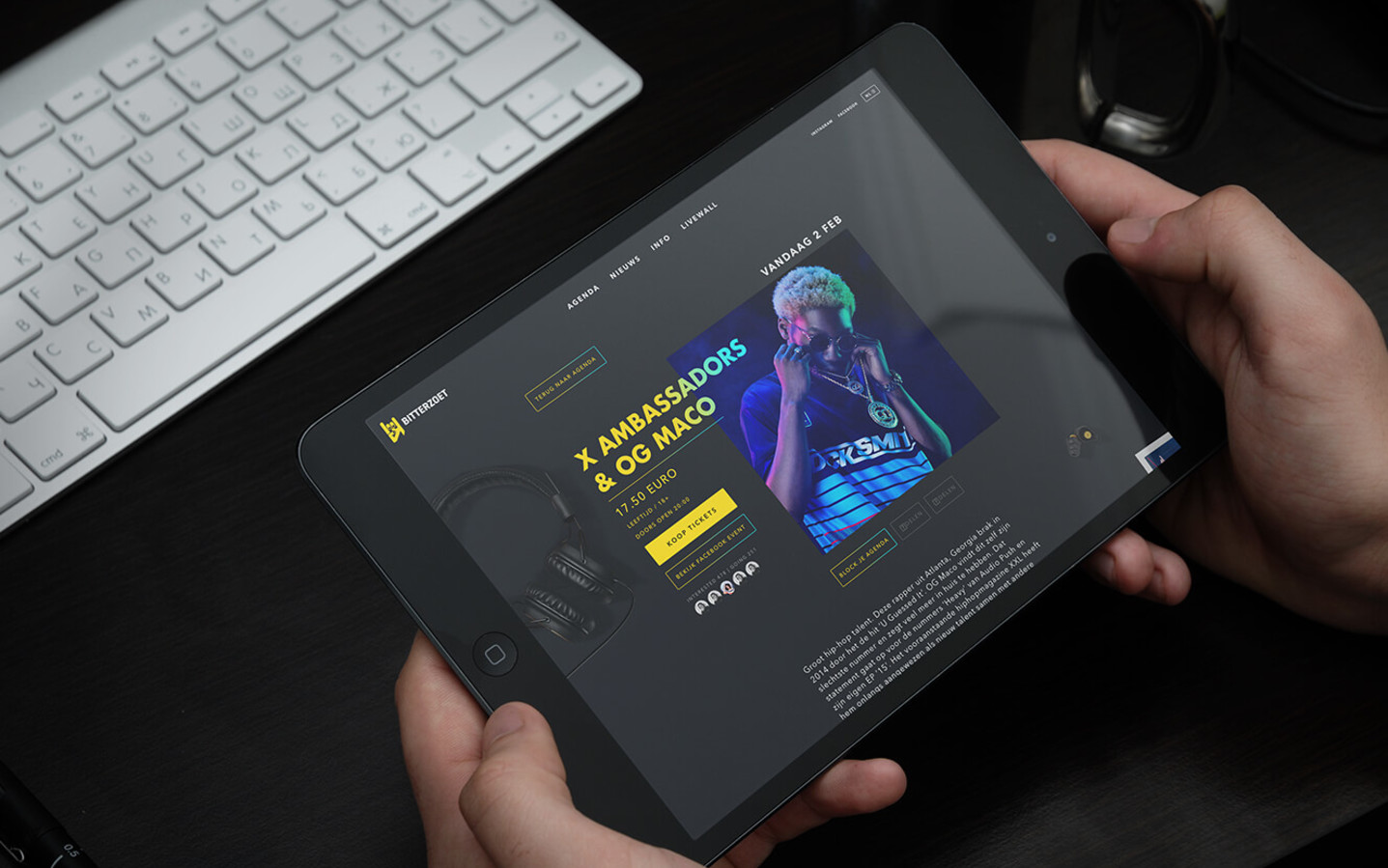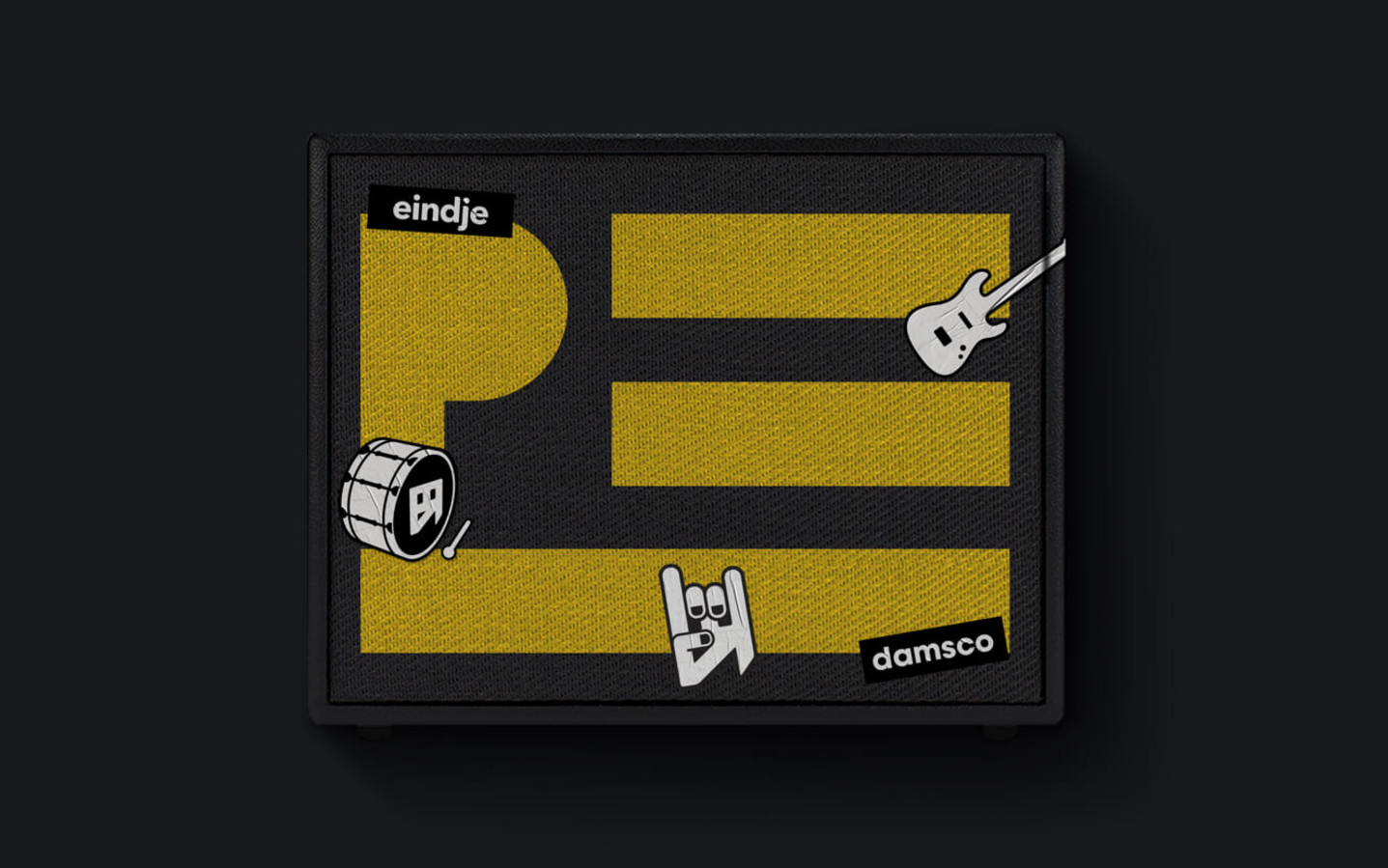 Help users choose the best night out in a content rich and social savvy digital experience
A good night out isn't always planned in advance. The best nights out are the outcome of a split second decision. We want to accomodate the split second decision makers by showing them what's going on at Bitterzoet instantly. Cutting down on the regular excess of information and showing only what is relevant for them: Now. We wanted to create an experience where you can instantly see what's going on at Bitterzoet, invite your friends, buy tickets and go party.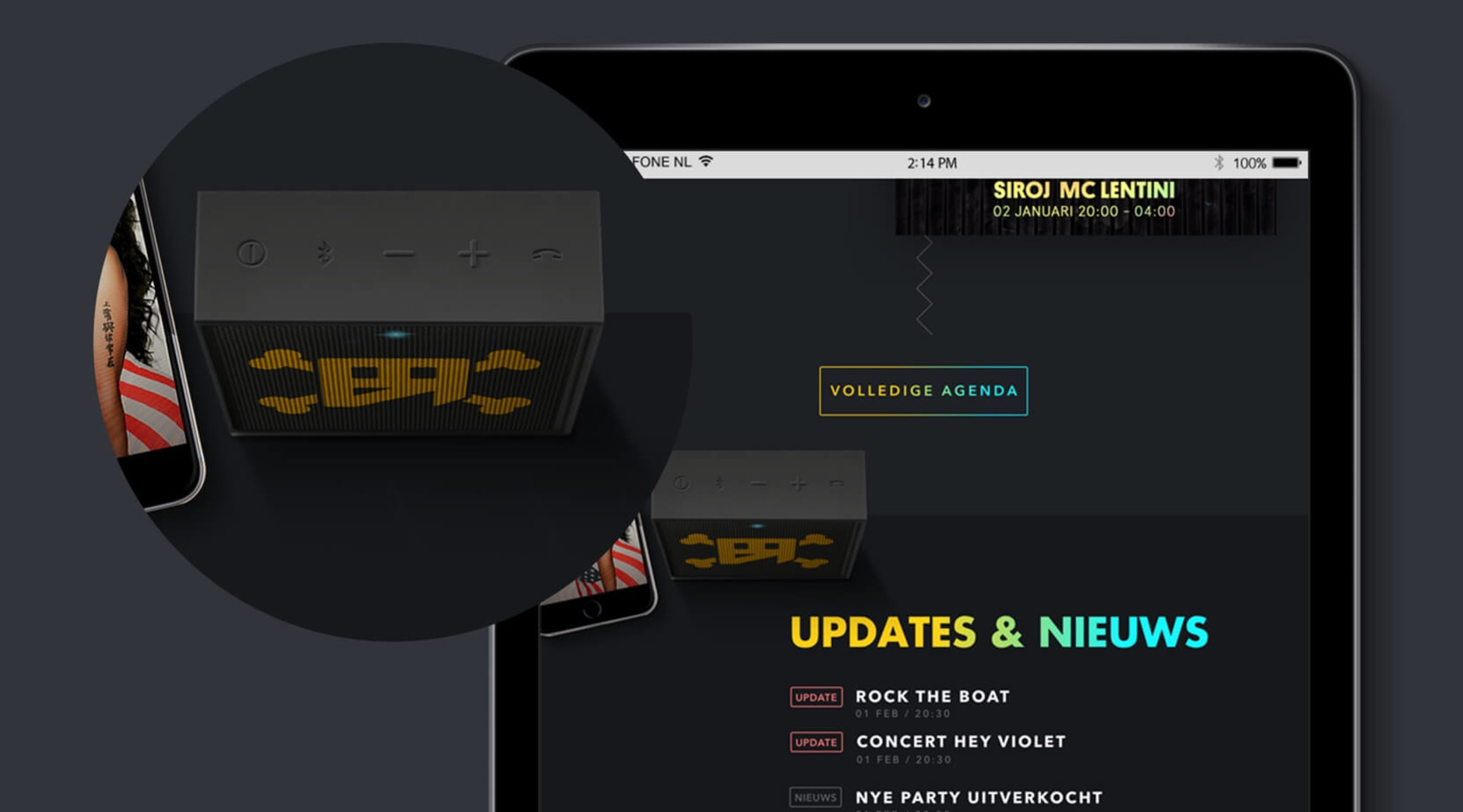 Custom artwork
Fresh, hot look for Bitterzoet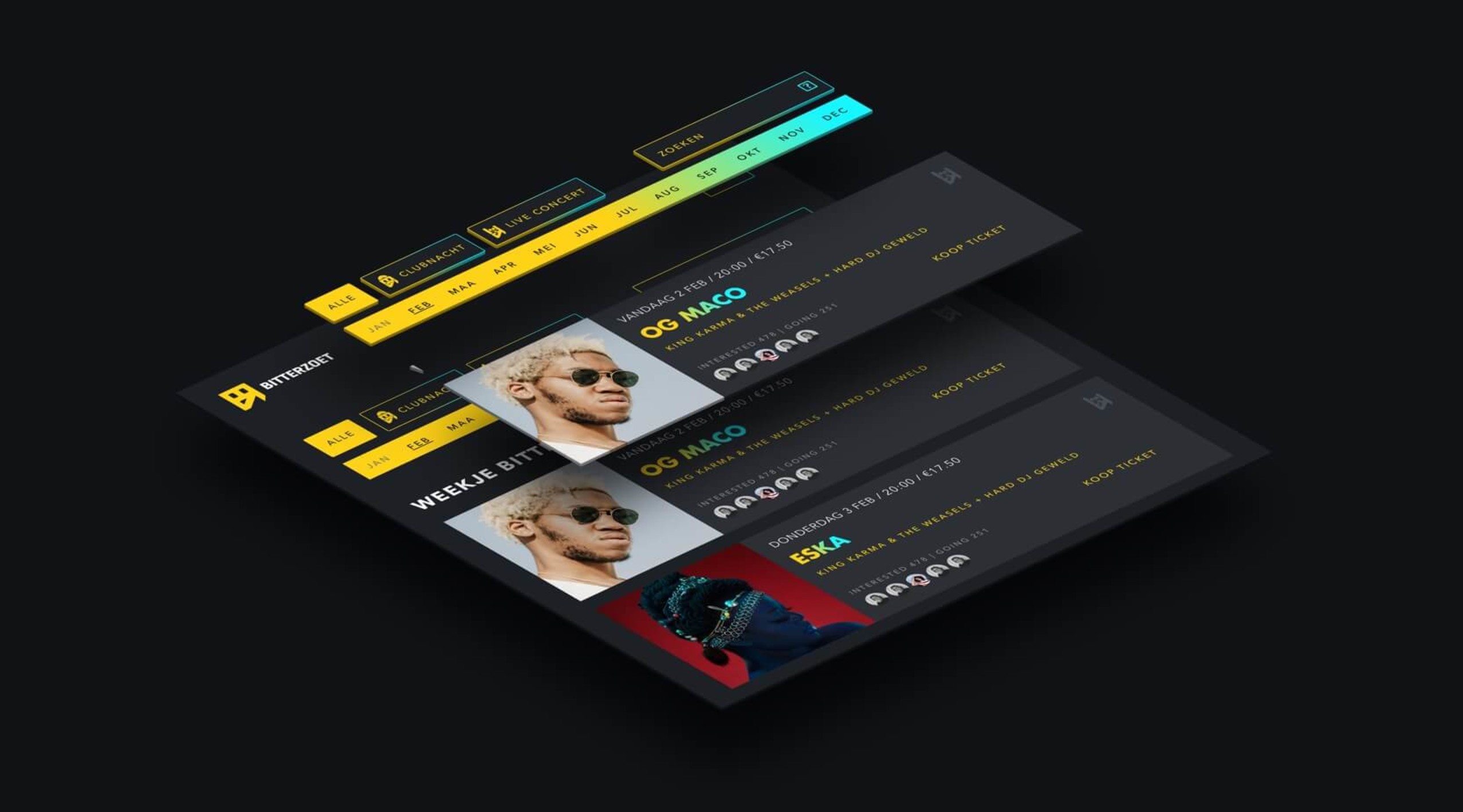 Clever interaction design
Relevant information at the right time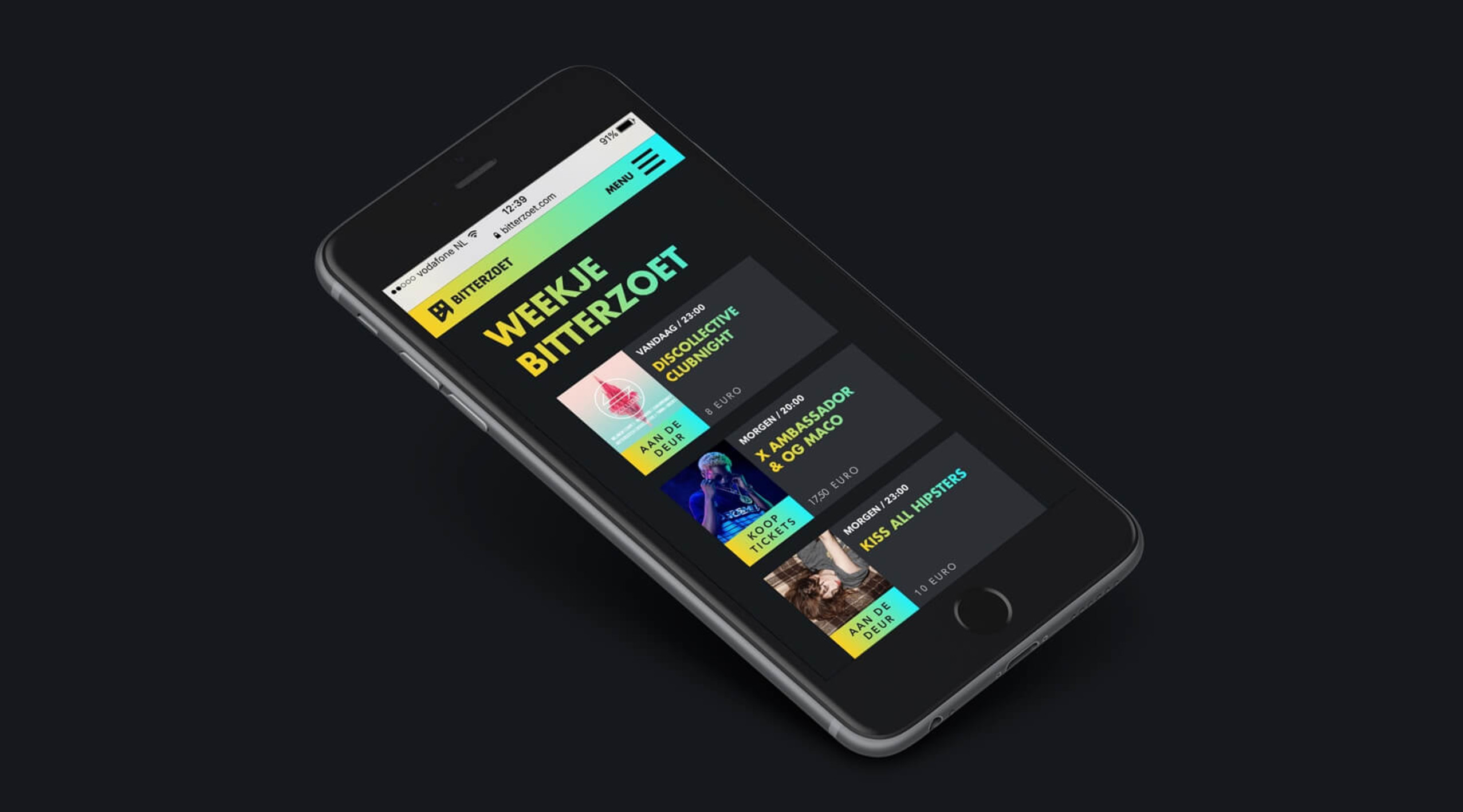 Your week at Bitterzoet
Plan your night out right here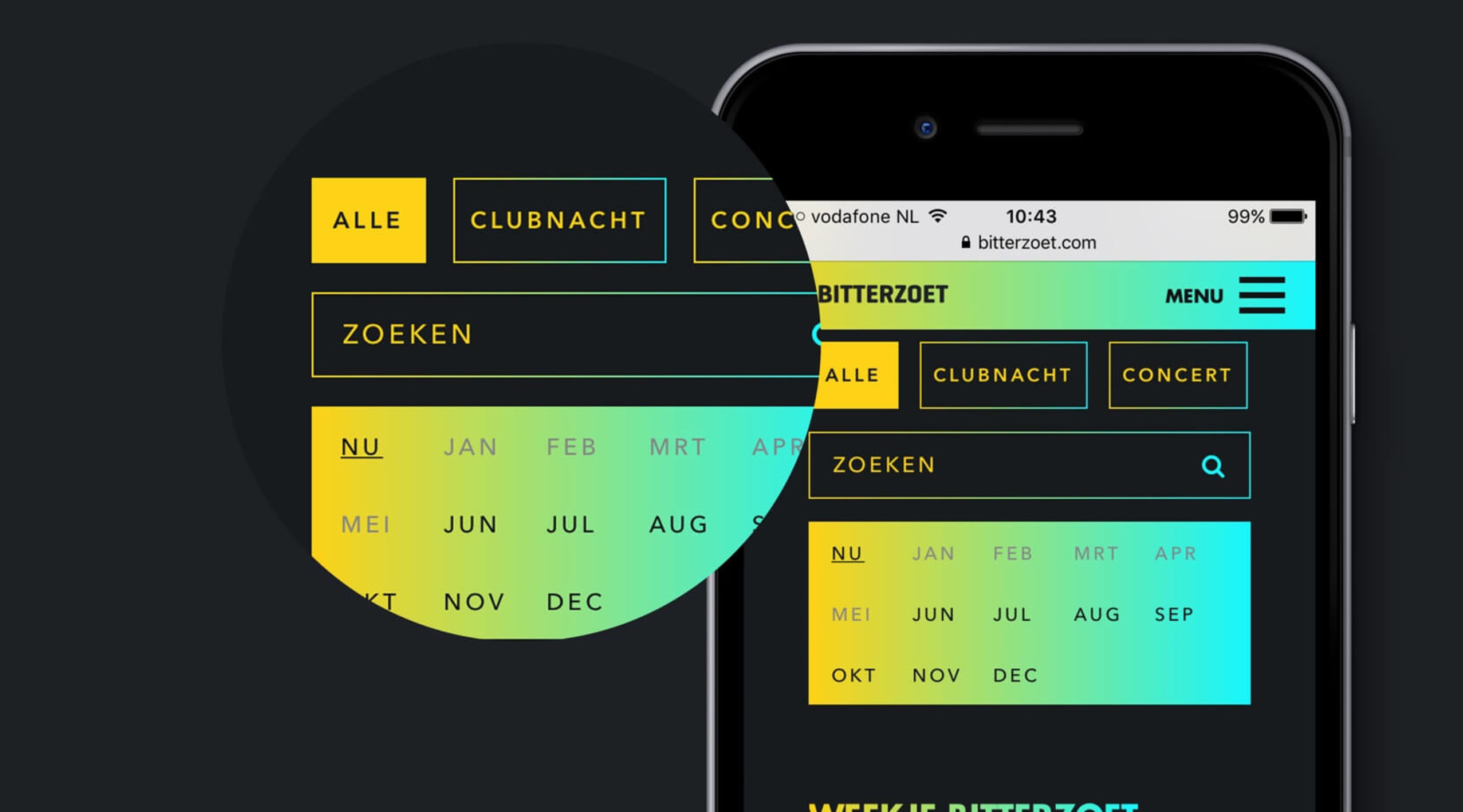 User friendly overview of events
Browsing events has never been so easy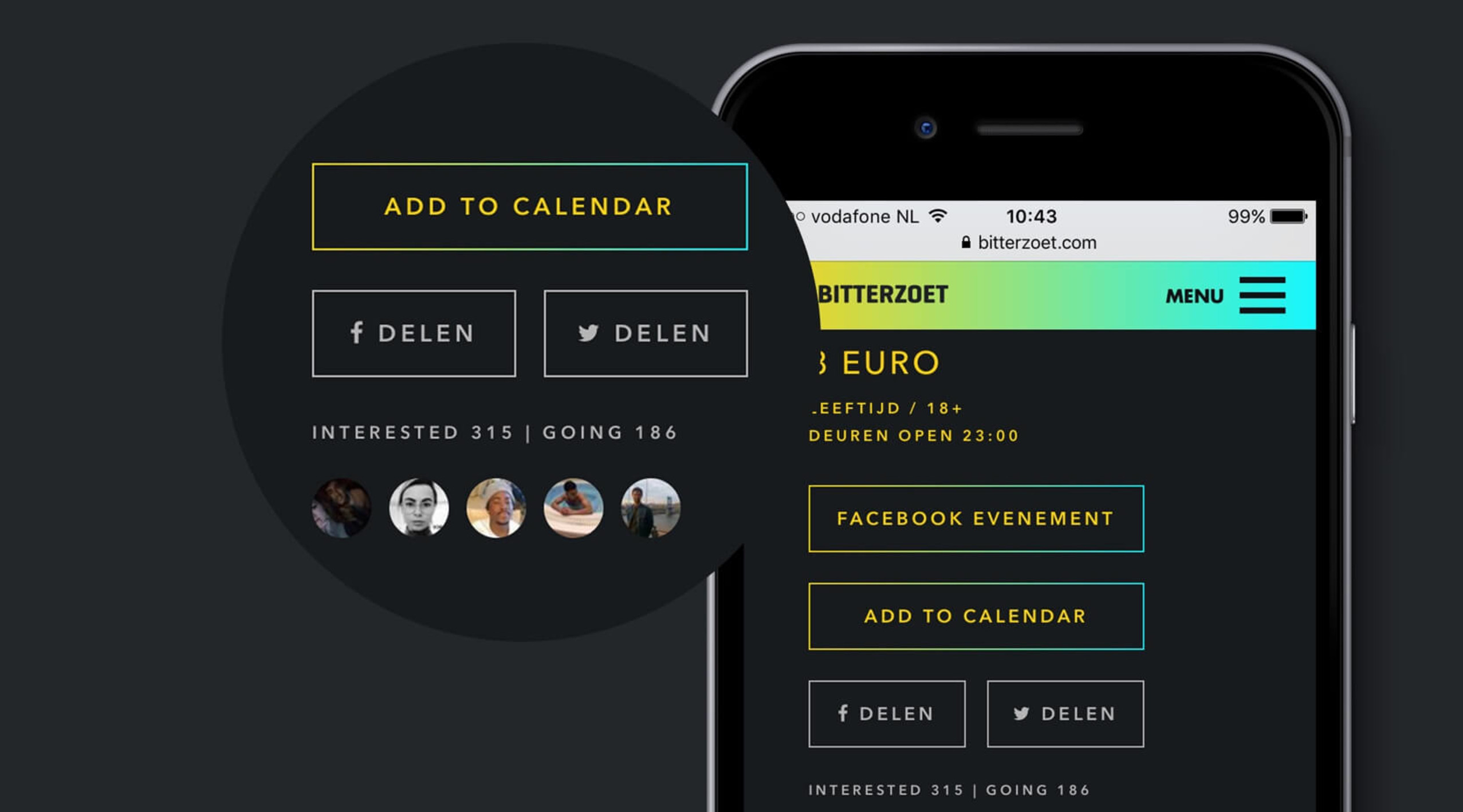 Facebook API intergration
You need to know who's going don't you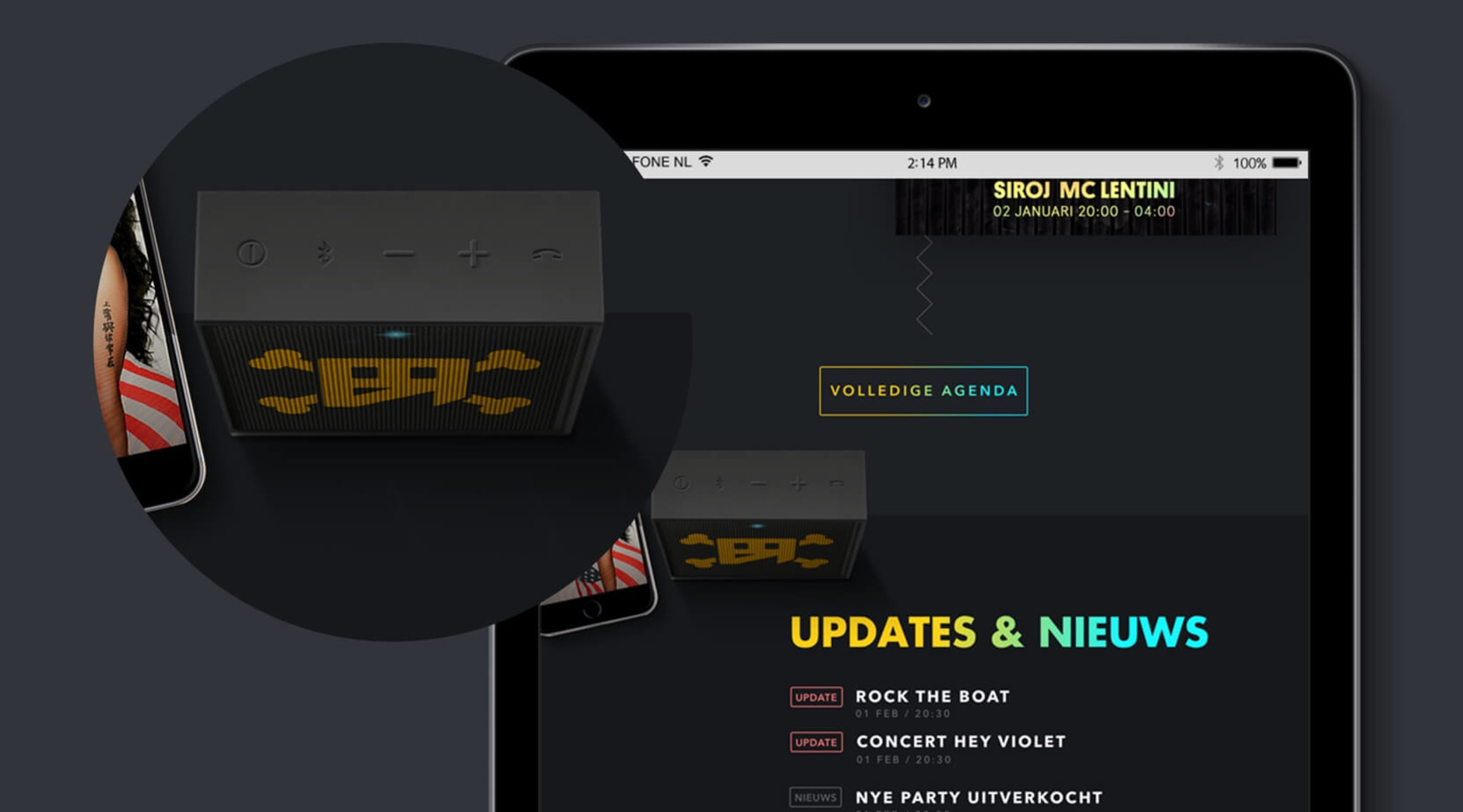 Custom artwork
Fresh, hot look for Bitterzoet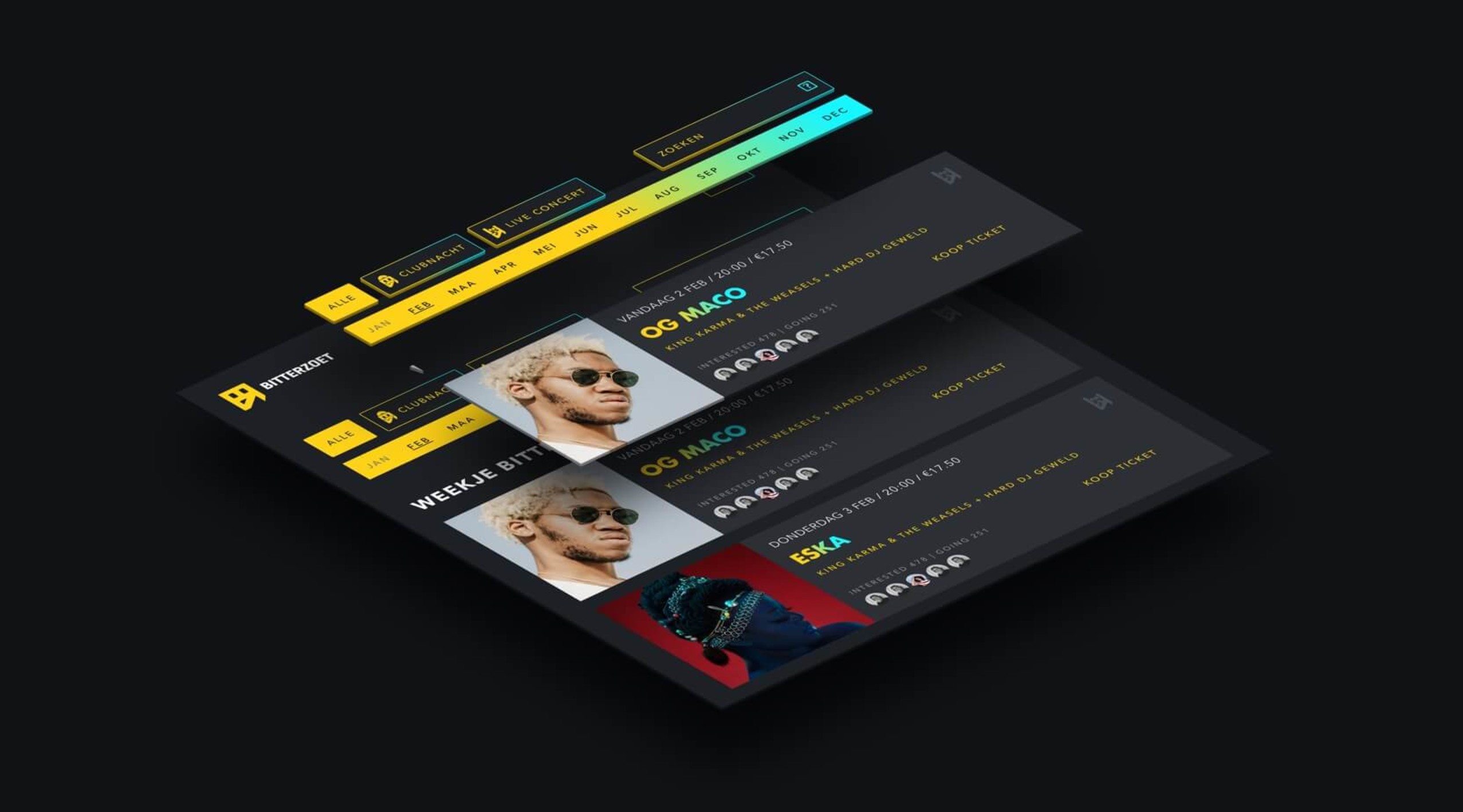 Clever interaction design
Relevant information at the right time
PUHA delivered with clever user experience, slick visual design and a solid build.
Bas Louwers
Owner at Bitterzoet
Solution
A beautiful, low maintenance and blazing fast web-app.
On landing you see an overview of today's events and the rest of the week. Want to look past this week? An easy to navigate event overview page with relevant filter options shows you all the events Bitterzoet has to offer. Event detail pages feature Facebook Event intergration to see if the people attending are hot or not. Hear first buy tickets later? No problem! Watch video's on Youtube or Vimeo or listen to tracks on Soundcloud on the fly. Never forget that awesome show with the Add to Calendar feature! It saves your party night right into your calendar of choice. All of this is tightly wrapped in a Ember Web-app package supported by a easy to use Keystone content manegement system. This guarantees blazin' performance over all platforms. We made picking an event, considering it and going as easy and fast as possible.
Results
A rise in ticket sales and a more pro active crowd that share events with their personal network.
With Bitterzoet's new platform getting your ticket for a night out is just one click away. Since the new platform went live the click rate improved significantly. Resulting in a tremendous growth of online ticket sales. Through the solid integration of the Facebook API users become Bitterzoet's ambassadors. Sharing events has never been easier. Besides buying a ticket for yourself, you can invite your friends and find out if that special someone from your inner circle is also going.